Technology do bring us advantages but there are some limitation too. One hundred years ago, who would have thought that something called Aircon would be invented? Aircon is a must for country like Singapore which has the hot weather. Can you imagine if you are working in an office  just with a ceiling fan without the aircon? Will you stay long with this company? Initially, aircon main function is just to cool the air in a room. As time passed, a lot more features were added and the design become more and more stylish nowadays. Today, aircons have more functions other than just cooling the air. They can operate on different modes such as dry mode, cool mode, and fan mode.
Like other machines, aircons do have some issues as well. One of these issues is aircon light blinking. Most of the users will blindly conclude that whenever an aircon light blinking, there is a problem with the aircon unit for sure. Let us look at the reasons why an aircon light blinking.
Reasons for Aircon Light Blinking
There are a few reasons why an aircon light blinking. Let us elaborate on a few most common reasons for you.
Aircon filters are used for filtering in order to supply pure and fresh air in a room. If these filters are not clean, it will disrupt the process of fresh air being supplied to the room. There are many reasons these filters are clogged hence aircon should be serviced on time. For aircon normal service, you can clean it yourself or get it serviced by technicians from Sky Breeze Aircon Experts.
Aircon light blinking happen when an aircon experiences too heavy load or when there is sudden or abnormal power withdrawal. This issue normally occur if there are problems with the electrical wiring or the FCU power circuit board. Isolation testing is one of the method to fix the issue. However, it needs to be done a soon as possible and by an experienced technician. If it's found there is a faulty on power cable or the power circuit board, replacing or repairing the faulty part is highly recommended.
Sometimes, aircon air unable to circulate properly due to wrong positioning of the aircon unit or there is a problem with the FCU motor. In such cases, normally an error message will be shown at the display of the remote of the aircon unit. If there is no error message, you may need to call the technicians go for troubleshooting.
Aircon light blinking also may caused by faulty at the condenser. To solve this, you may need to engaged the experienced technicians to troubleshoot and repair or replace the faulty parts for you. It is advised to service your aircon regularly to avoid bigger damage besides taking good care of your aircon unit. We have experienced and well trained technicians who have appropriate knowledge about each model and well versed with the aircon installation.
Do contact us at Sky Breeze Aircon Experts if you need our experts to help you.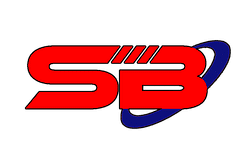 Sky Breeze Aircon Experts is one of the top air conditioning service providers in Singapore. We offer air conditioning servicing & repair at an affordable price. Brands that we service including Daikin, Mitsubishi, Panasonic, Samsung, Toshiba, Sharp, Hitachi, Haier, Sanyo, Fujitsu and etc.
Why Choose Sky Breeze Aircon Experts?
– We have comprehensive industry experience that allows us to deliver excellence aircon services. Having serviced thousands of air conditioners, we know well on all types of aircon brands in the market such as Mitsubishi, Daikin, Panasonic, Samsung, LG, York, Midea, Toshiba, Hitachi and etc.
– Our team includes highly experienced and knowledgeable technicians.
– We have proven record of providing aircon services to split aircon, ceiling cassette, ducted aircon, window aircon and VRV System that give you real results.
– We offer complete aircon services ranging from regular servicing to aircon overhaul and more. We are the one off aircon service provider to solve all your aircon issues.
– Our reasonable pricing is suitable for customers with different backgrounds. You can select a suitable package without worrying about the price.
– We have the 24/7 online booking system where you can book for aircon service anytime anywhere. Customer can still reschedule 24 hours prior to your appointment date.
– We have the capability to deal with all aircon brands which available in the market. You can entrust your unit to us without worrying or concerns.
– We prioritise on our customer satisfaction. We always strive to give our best to meet the needs of our valued customers. Avail our services and enjoy the best experience of life with us now!