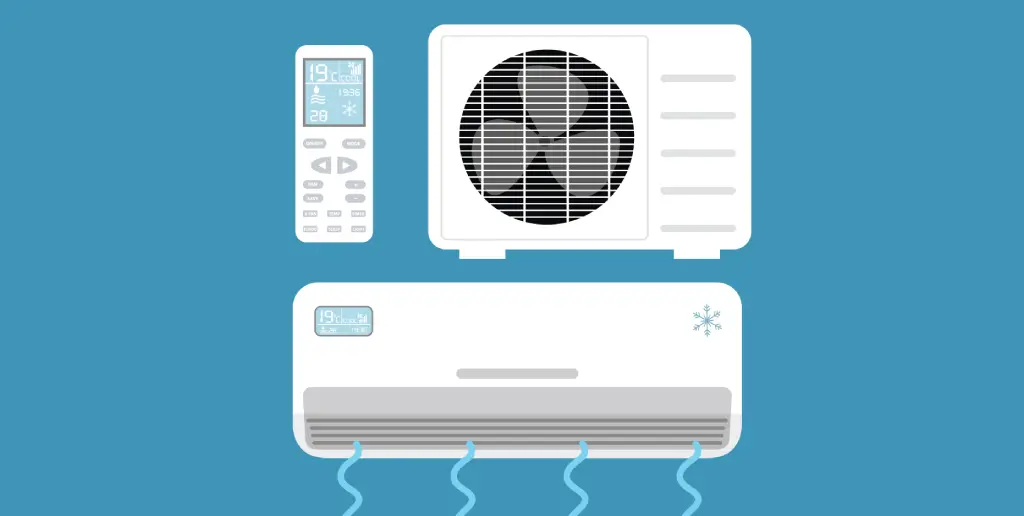 With the country's unpredictable weather, relying on air conditioners is always a great option. It can bring plenty of advantages, especially when maintaining a relaxed and comfortable living. While the device itself is a good investment, you should consider getting an air conditioning service to maintain its condition and functionality.
But there are different kinds of air conditioners with various features that may or may not suit your lifestyle and quench the Singaporean heat. So, if you consider investing in air conditioners but are still confused between getting an inverter and a window-type unit, allow us to help you decide. Read on to learn more.
What is an Inverter Aircon?
An inverter air conditioner uses a specific type of technical work that automatically adjusts the cooling or heating function to match the current temperature of a room with the help of a variable speed compressor.
The Pros
Let us know the best qualities and advantages of using inverter air conditioners, such as the ones below:

Energy saver
Due to its adaptability to varying room temperatures, inverter units are not always working at full power. So, they are more energy-efficient because they utilise 30-50% less energy than other kinds of air conditioners. Considering the intense heat in the country, inverter AC is energy-saving and cost-effective because you can save on your monthly electricity bill.
More Durable
Compared to non-inverter air-cons, inverter units are more durable and flexible. You don't have to spend more on air conditioning repair but only on aircon maintenance. Since it consumes less power, doesn't cause voltage fluctuation, adjusts to room temperature regardless of the size of the space, and is environment-friendly, it can last longer than other air conditioners.

Inverter AC can withstand extreme heat and cool the changing room temperature for an extended period. So, you don't have to get the assistance of air conditioning service anytime soon apart from AC installation.
Noiseless
Sometimes, the noise from the air conditioner adds to the stress brought by the heat and humidity. But the inverter aircon is quiet since it uses less energy and regulates the system based on the room temperature. So, you don't have to deal with the loud noise when turning on the device or when the unit abruptly stops.

The Cons 
There will always be a catch in whatever device you are investing in, and for inverter ACs, here are the cons that you should consider: 
Expensive
The advanced technology used by inverter aircon units makes them more expensive than others. And the air conditioning service can also get pricey since it's a premium unit. While the device, installation, and maintenance are costly, you can slowly get your monthly electricity bills reduced.
High Maintenance
Unlike other aircon units, inverter air conditioners require high maintenance. So, you should conduct regular cleaning and inspection to make sure each part is in good condition. Otherwise, you have to pay for a high air conditioning cost to replace broken parts and fix other damage.
What is a Window-Type Aircon?
A window-type air conditioner is a unit with all parts kept in a single box. It is typically installed in a window and is plugged into a traditional power outlet. While it's the simplest air conditioner, it can quickly cool down a small space by continuously circulating cold air through the window panes.
The Pros
Let us know the best qualities and advantages of using inverter air conditioners, such as the ones below:
Cost-efficient
Since it has the plainest design and function, it is cheaper than inverter air conditioners and even split ACs. And the maintenance and installation are also cost-efficient. So, you can save more resources while enjoying a cool room temperature.
More Accessible
Many online and physical stores sell a window-type AC unit and its parts. So, you can choose from a wide variety of brands and compare their prices. You can easily replace the broken components when it comes to repair and maintenance since it's more accessible and doesn't use advanced technology like other variants.
The Cons 
Get to know the disadvantages of using window-type ACs now and assess whether you can deal with the possible cons in the future or not.
Shorter life span
While the maintenance, installation, and device are cheaper, you can't guarantee its durability and longevity based on its features and quality. Unlike inverter ACs, window-type units can easily break due to frequent turning on and off, causing constant changes in their speed and other components. 
Consumes more power
Window-type ACs don't have an automatic temperature regulator. So, they cannot adjust to the current room temperature. And, considering how their compressor system constantly starts and stops, they need more energy and generate higher electricity bills.
Enjoy a new cooling experience with Sky Breeze Aircon Experts!
Singapore experiences intense heat, especially during the summer. So, if you want to avail yourself of any air conditioning service to install or maintain your ACs at home and keep cool in the summer, Sky Breeze Aircon Experts is the one to trust.
For more information about our offered services, don't hesitate to contact +65 9755 3586 or admin@skybreeze.sg today!