One of the Best Selling Aircon Brands in Singapore
One of the Best Selling Aircon Brands in Singapore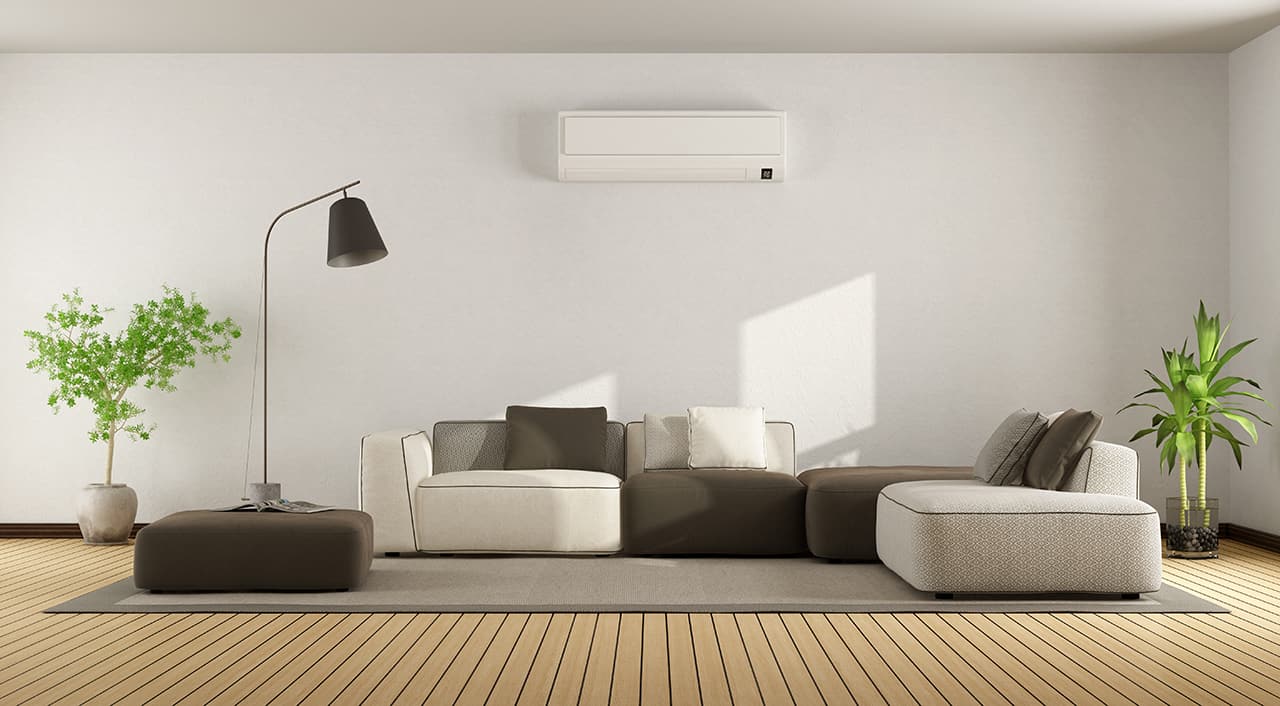 Panasonic also one of the best-selling aircon brands in Singapore, it has sold more than 50 million aircon unit in Japan and all around the world. Panasonic aircon is not just about cool air but also how to create living space that bring you comfort, improve your health and wellbeing besides beautifies your homes and lives. This is in line with their slogan, "A Better Life, A Better World". Panasonic has more than 60 years of experience in this industry and they keep improving themselves to deliver reliable and power saving aircon to all customers. Elite inverter Sky Series and New inverter Aero series air conditioners are two latest series aircon from Panasonic.
Panasonic Air Conditioners also feature an advanced air purification system called nanoe-G which release active ions that attach to particles as small as PM2.5. This new feature removes airborne particles such as bacteria, viruses and mould hence allow all users able to breath for fresh and clean air. It will also deactivate adhesive bacteria and deodorizes adhesive odours (tobacco smell) and inhibit mould growth. With nanoe-G technology, the in-filter able to deactivate up to 99% viruses and bacteria trapped in the filter.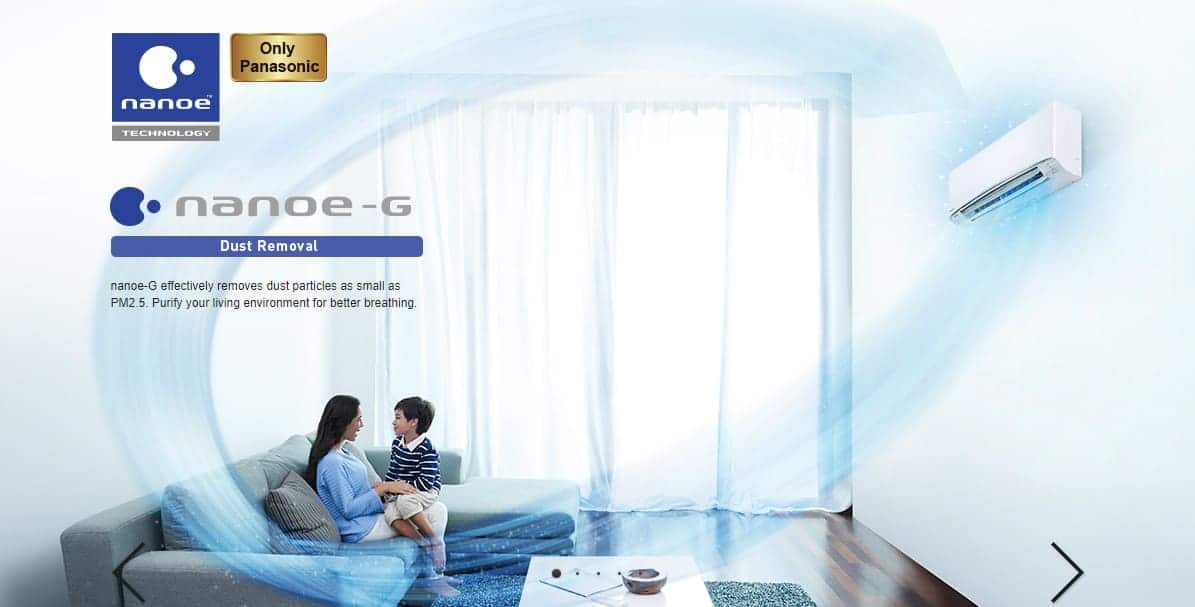 Panasonic inverter aircon varies rotation speed of compressor in providing a precise method of maintaining the set temperature. With Panasonic inverter technology, it gives you excellent energy saving as well as staying comfortable at all times.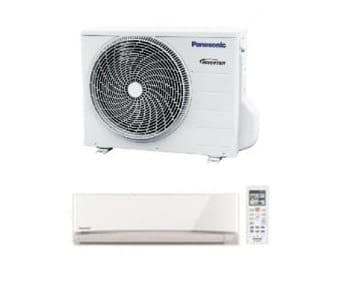 Single Split Inverter - XS Series
Panasonic single split inverter series also powered with ECONAVI sensor. ECONAVI sensor is coupled with Human activity sensor that monitors human movement and Sunlight sensor that adjust compressor cooling power as per sunlight intensity.  The inverter technology varies compressor rotation speed hence provide it with energy-saving advantage.
Multi Split Inverter – Deluxe Inverter XS Series
Similar with Single-split series, Panasonic's XS series 5-ticks Multi Split aircon allows you to enjoy cooler, cleaner air at maximum energy efficiency. The nanoe-G technology may remove up to 99% harmful PM2.5 particles, viruses and bacteria. Panasonic Inverter Multi-Split XS Series offers more space savings as one compressor is able to cope with a few Fan Coil Unit. These FCU operation settings can be adjusted independently.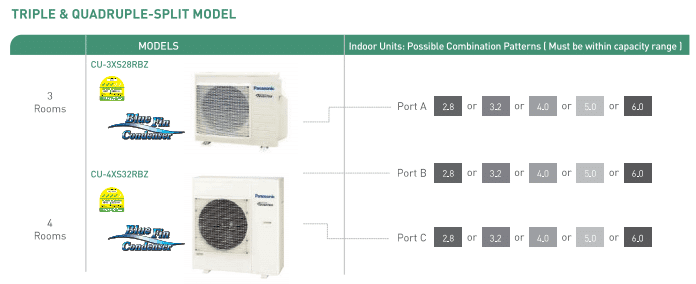 Looking for a Trusted Panasonic Aircon Installation Service Provider in Singapore?
When it comes to air conditioner units, Panasonic aircon in Singapore is one of the top brands. With a wide array of features, it has loyal consumers in the country. While it has outstanding qualities, such as an advanced purification system, proper installation and maintenance of the unit are essential to prevent future problems that may require expensive repairs.
Make sure to hire a reliable aircon contractor offering high-quality and affordable Panasonic aircon installation services like Sky Breeze Aircon Experts. For more information about our services, contact admin@skybreeze.sg or +65 9755 3586 today!
The use frequency of your aircon and environment conditions will affect the performance of the aircon units. Research shows that the aircons which are well maintained and having them serviced at least quarterly a year, the performance is improved as well as the life span will be prolonged too.